A Quick Guide on How to Buy Ethereum in Australia
Buying cryptocurrency is one of the most lucrative ventures. The explosion in the values of the digital currency has attracted more investors into the business, which in turn leads to larger increases in the assets' worth.
While Bitcoin has been the dominant coin in the market, Ethereum has never been far behind. The 2015 released currency is the second-largest cryptocurrency both in market capitalization and in popularity among traders globally.
Buying Ethereum can be a complicated process for novice crypto traders. Going about the process wrongly can result in massive losses, either due to a huge drop in value or your coins being stolen.
This quick guide we have compiled will help you buy Ethereum easily and safely using the most common exchanges in Australia. The first, and most important choice, as you start, is finding the best cryptocurrency exchange platform for your trading needs.
Make sure to read the following carefully!
How to Buy Ethereum in Australia
The process of buying Ethereum in Australia is clear and easy, even for amateur traders. It involves the following steps.
Compare the crypto exchanges and pick the one that best suits you.
Create an account on the platform
Enable two-factor authentication to ensure account security.
Complete the verification process according to the site's requirements. Most platforms will require an area of residence and proof of identity.
Deposit money to your wallet, preferably in AUD.
Click on the 'Trade' button on your account.
Search for and select Ethereum (ETH) from the asset list and click on 'Buy Ethereum'
Enter the amount of Ethereum you want to buy.
Recheck all the information to make sure it's correct.
Confirm the purchase.
When selecting the exchange platform to use, make sure its deposit methods are convenient for you.
---
What Is Ethereum Price Today?
See the dedicated page for the live Ethereum price today.
---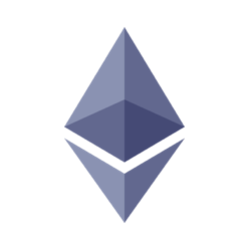 Ethereum (ETH)
Price
---
Choosing A Crypto Exchange Platform for Ethereum Trading in Australia
There are hundreds of crypto exchange platforms available for traders to choose from in the Australian market. Making the right choice will facilitate a more effective and profitable trading experience.
Here is a breakdown of three of our recommended platforms:
1. Swyftx
If you are new to the market and have no knowledge and experience in cryptocurrency trading, Swyftx should be the platform you first look at. This Aussie exchange has a variety of features designed for the Australian crypto market that make trading easier for beginners.
Swyftx is the most popular and clearly best preferred of these choices, and for a good reason. This platform has incorporated a variety of features, making it an affordable and easy-to-use exchange, especially for those who are new in the trade.
They often have sign up promotions as well. Today you can get $20 worth of Bitcoin just for signing up using this Swyftx referral code.
Here's why you should consider Swyftx for Ethereum trading
I. It Offers Low Fees
The cost of trading should be one of your top considerations as you choose an exchange platform. This is because your gains will be reduced considerably by the massive fees charged if you pick an expensive platform.
Swyftx's high liquidity allows it to charge a 0.6% flat fee on all trades, which is one of the most competitive rates in Australia. This crypto wallet also uses a proprietary algorithm to identify the lowest spread for every transaction, which translates to a spread of about 0.41% on Swyftx, compared to an Australian exchanges industry average of about 5.2%.
II. It is Easy to Use
Swyftx offers a great interface for both its web and mobile applications, enabling novice and expert traders to buy, sell and hold Ethereum with ease.
Among their many innovative trading features, their customizable dashboard stands out the most. This feature enables you to set your preferable indicators, getting you the information you personally need to facilitate each trade. A charting interface, powered by TradingView, backs this attribute up, ensuring you always make the correct trading decision.
Currently, Swyftx is the only Australian exchange offering a demo account for its new users. This feature is important as it provides a training avenue for inexperienced traders, reducing your chance of making costly mistakes on actual trades.
III. It is Secure and Reliable
Two-factor authentication and constant traffic monitoring are some of the main security protocols that Swyftx has implemented to ensure users' investments are protected. These strategies reduce the risk of online cyber-attacks by limiting any potential third party access to the customer's accounts.
Swyftx is also fully licensed and regulated. It is registered with the Australian Transaction Reports and Analysis Centre (AUSTRAC), increasing its credibility.
To further improve security, they have also implemented extremely stringent 'Know-Your-Customer' and 'Anti-Money Laundering' policies.
IV. It Supports Multiple Currencies
Swyftx offers the widest range of currency options among the Australian exchanges and has more than 220 cryptocurrency options. This includes decentralized coins such as Curve & Yearn finance and other altcoins like Binance Coin and File Coin.
Having multiple currency options offers Ethereum owners more trading pairs to work with when buying or selling the cryptocurrency.
V. Its Deposit and Withdrawal Methods are Efficient for Australians
You should also consider the convenience of depositing and withdrawing finances from the platform when selecting a crypto exchange.
Swyftx enables users to transact in AUD, which ensures you don't have to perform cross-currency conversions when depositing or withdrawing money. This eliminates the foreign exchange losses experienced by traders that use international platforms.
A variety of Australian market-specific methods are also used to deposit and withdraw cash from Swyftx, including PayId, POLi, and OSKO. Debit and credit card functionalities are expected to be implemented on the system within 2021.
VI. Its Customer Support
Reliable and helpful customer support via email, live chat, and phone is available to Swyftx users every day from 9 am to 9 pm AEST.
Email support takes about one business day to respond to customer queries, while the live chat and phone options take about 2 to 3 minutes.
We also have a full Swyftx review if you need more information.
---
2. Binance
Binance is the world's largest crypto trading exchange site by volume. It is also the most popular foreign platform in Australia.
Pros of Trading on Binance in Australia
I. High Security
The platform is seen by many industry operators as the standard for security within crypto exchanges.
User verification is done for every new account before trading, enabling the company to implement 'Know-Your-Customer' protocols. These agreements help Binance get the required information to help track criminals within its network.
Additionally, two-factor verification is needed for every login, adding an extra layer of protection by restricting unauthorised access to your account.
Other important security features on Binance include biometric identification, anti-phishing codes, and account whitelisting.
II. Multiple Trading Pairs
Binance systems support more than 250 cryptocurrencies, including a multitude of altcoins. The platform can also hold some FIAT currencies, including AUD, USD, EUR, GBP, among others.
An Ethereum trader on the platform will have a number of trading pairs to consider when buying or selling the cryptocurrency on the platform.
III. Very Low Fees
Trading fees on Binance range from 0% to 0.1%. These are among the lowest platform charges when buying or selling cryptocurrencies like Ethereum in Australia.
Binance also does not charge withdrawal fees and has the lowest deposit fees in the market.
IV. High Volume Trading
Binance is the largest crypto exchange platform by trading volume in the world. This is advantageous to Ethereum traders on the platform as it takes less time to sell or buy the cryptocurrency on the site.
Trades also happen at competitive prices due to the large number of buyers and sellers available.
Cons of Trading on Binance in Australia
I. Not User Friendly
The Binance interface is not user friendly and can be intimidating for first-time users. It also has a huge variety of trading options, further overwhelming the novices.
II. Limited AUD Deposit Methods
Binance offers AUD as a FIAT trading currency on the platform. However, there are very few Australian-specific deposit methods available to the users.
---
3. CoinSpot
CoinSpot is an Australian cryptocurrency exchange that opened its doors in 2013. This platform started with an original focus on Bitcoin trading but has slowly expanded, adding more than 100 other digital currencies to its trading options.
Pros of Trading on CoinSpot in Australia
I. Convenient Deposit and Withdrawal Methods
CoinSpot offers convenient ways to deposit funds into your wallet for Australian users. Some of these methods include Aussie money transfer services like POLi, BPay and OSKO.
You can also make deposits and withdrawals in AUD.
II. An Easy to Use Interface
The platform has an easy to use and navigate platform for its web and mobile applications. This makes it easy for the users to trade, even with no experience.
III. Many Currencies Available
More than 100 cryptocurrencies are available for trade on CoinSpot, including Ethereum. The platform also supports a couple of FIAT currencies.
This enables you to easily establish a variety of trading Ethereum-crypto and Ethereum-FIAT pairs on the site, increasing your trading options.
Cons of Trading on CoinSpot in Australia
I. Unreliable Customer Support Services
Most CoinSpot negative online reviews are about the company's underperforming customer service department. Even though the platform has set out a live chat and email client support system, the department usually takes too long to respond and is mostly ineffective when dealing with customer complaints.
II. Higher Trading Fees
The 1% trading fees levied by CoinSpot is more than what most of its competitors charge.
Click here to compare CoinSpot vs Swyftx
---
Quick Tips You Should Know When Trading Etherium
As you start trading in cryptocurrency, here are a few tips you should consider:
Start out small– Trading experience is a valuable skill in crypto trading. As a beginner, it is advisable to invest small amounts to reduce your risks as you learn the ropes.
Diversify– Experiment with different cryptocurrencies to understand the market better.
Don't Invest Emotionally – Like any other business, it is better to make trades based on research instead of making emotional choices.
Beware of Scammers – Take precautions to protect yourself from crypto scams. This can be done by investing in a safe wallet or using trusted third-party facilitators when transferring the cryptocurrency.
History of Ethereum
The Ethereum program started in 2013 when the currency was proposed by Vitalik Buterin, a programmer and a co-founder of Bitcoin Magazine. A crowdfunding campaign for the crypto platform then started in 2014, with the network going live on 31st July 2015.
Vitalik chose the name Ethereum when going through a list of science fiction elements on Wikipedia. 'Ether' in this case refers to a hypothetical medium that fills the universe, allowing light to travel.
Start Trading in Ethereum Today!
Ethereum is currently one of the most popular cryptocurrencies in Australia. This Bitcoin alternative is offering its investors consistent returns, further increasing its value.
Investing in ethereum is easy and uncomplicated, even if you have no prior experience in trading. The first and most important decision in the process is choosing the crypto exchange platform you will use in the business.
Of the three recommendations we have given above, Swyftx provides the best value for Australian investors. Sign up for the exchange platform today and get free AUD $20 in Bitcoin.