How to Buy Dogecoin in Australia (Beginners Guide)
Crypto trading has never been easier in Australia; all you need is a trading account on a reliable exchange platform & market knowledge, and you're set to go.
More Australians are embracing digital asset trading, and a recent Finder survey revealed that around 25% of Australians engage in crypto trading. This roughly translates to 5 million traders.
Most people assume that bitcoin is the main cryptocurrency, but many more coins have been launched, and Dogecoin is one of them.
If you're thinking of investing in Dogecoin, here's a step-by-step guide on how to buy Dogecoin here in Australia, the exchanges/apps that have it, and what you need to know about buying it…
Let's get started!
What Is Dogecoin?
Dogecoin is a digital coin, similar to bitcoin, that was launched in 2013 by 2 software developers, Billy Markus and Jackson Palmer. Interestingly, this coin started off as a joke, based on a tweet that was criticizing the available altcoins at the time.
They envisioned the coin as a lighthearted cryptocurrency that people could trade with for fun. It has now grown to be one of the most traded cryptocurrencies.
Dogecoin's logo is based on an internet dog meme that went viral in 2012, the Japanese Shiba Inu. At first, this coin was primarily used to tip users on Twitter and Reddit that created great content, but now it's also used as a mode of payment.
The CEO of Tesla, Elon Musk, has posted about the coin regularly, which has boosted Dogecoin's popularity. At one time, he even mentioned that his company would accept Dogecoin as a mode of payment to go to the moon.
Beyond the fun nature of the coin, it has also solved some core problems that came with bitcoin;
It's designed to provide affordable and fast online transactions.
Unlike Bitcoin and Litecoin, there's no limit to the amount of Dogecoin that can be mined. This makes it an inflationary coin.
It can be traded in small quantities.
It has some of the lowest fees in the crypto industry.
What Is Dogecoin Price Today?
---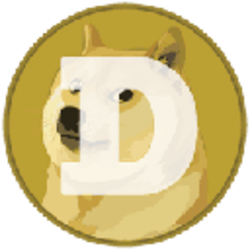 Dogecoin (DOGE)
Price
How to Buy Dogecoin in Australia
The beauty of this coin is that you can either buy it using fiat currency or other cryptocurrencies like bitcoin. Here's a step by step guide on how to buy Dogecoin in Australia;
Step: #1
Create an account on a reputable crypto exchange site like Swyftx. (They give $20 worth BTC free on sign up with this referral code.)
Step: #2
Complete the identity verification process.
Step: #3
Navigate to the deposit section on your account.
Step: #4
Search for and select Dogecoin.
Step: #5
Indicate the amount of Dogecoin you'd like to purchase
Step: #6
Verify the information entered is correct.
Step: #7
Confirm your purchase.
Before opening an account, ensure that it supports dogecoin trades and has more than 1 pairings with the coin. If the exchange supports deposits in AUD, you can easily buy the coin directly using fiat money without having to incur conversion fees.
Open an account at Swyftx here
If you prefer buying Dogecoin with other cryptocurrencies, ensure the platform has your preferred currency pairs. For example, to buy Dogecoin using bitcoin, look for DOGE/BTC pair.
Where to Buy Dogecoin in Australia
The best way to buy Dogecoin is through cryptocurrency exchange sites. Exchange sites are like brokers that offer secure platforms for investors to trade in cryptocurrency. You could buy directly from a seller on peer-to-peer sites, but this carries a high risk of being scammed.
Our top cryptocurrency exchange is Swyftx.
Buying Dogecoin on Swyftx
Swyftx is one of the best cryptocurrency exchange sites in Australia and has been in operation since 2017. It currently has more than 226 crypto assets, including Dogecoin and over 30,000 traders. To start trading on Swyftx;
1. Create an Account
The signup process is effortless, and you only have to click on the 'sign up' button on their homepage. This will take you to the registration page, where you'll have to fill in your personal details, including country of residence, phone number, official names, email address and your preferred password.
Once you agree to their terms and conditions and create an account, a verification email will be sent to you, and you're set to go.
Swyftx gives all users a free $20 worth of bitcoin as soon as you sign up, which is great to use as practice if you're worried about depositing money straight away.
2. Complete the Identity Verification Process
Swyftx is registered under AUSTRAC, which means that they have to comply with the set KYC and AML rules. These regulations are meant to enhance the safety of your account and limit fraudulent activities.
You don't have to worry, though, because the verification process is very swift and will take you less than 5 minutes. To complete this step, go to the top left navigation bar and click on your profile.
The verification button is directly under your name, and once you click on it, it will take you to an online form where you'll be required to fill in your details and upload copies of your identification documents.
Verification process: left sidebar> profile> verification.
3. Deposit Funds
Since Swyftx is an Australian exchange site, it allows you to deposit funds in AUD. This is highly convenient because most international platforms require you to convert your currency to USD, and you end up paying conversion fees.
You can choose from the various payment options available on the site, including bank transfers, credit cards, PayID, and POLi. Deposits are processed quickly, so you can start trading soonest possible.
The minimum amount you can deposit is $30, while the maximum limit is $100,000 with full verification. All deposits and withdrawals below $200 are charged a $2 limit.
4. Start Trading with Dogecoin
As soon as your deposit is processed, navigate to your asset list and sect dogecoin. Indicate the amount of Dogecoin that you'd like to purchase, verify the information and click on 'Buy DOGE'.
Why Should You Buy Dogecoin on Swyftx?
Exchange platforms are at risk of being hacked, so you need to sign up on a platform that is highly secure. Swyftx has multiple layers of security to ensure your funds are always safe. They've also partnered with a third party to maintain passwords & account safety and store most of their assets in cold storage.
Perhaps the most interesting feature is that this exchange site has a demo account that allows you to sharpen your skills before you start investing with real currency. This account comes with $20,000 of virtual money that you can use to buy virtual assets and learn trades.
Swyftx also has a reliable customer support team and a live chat option on their site that you can use to reach out to them.
Factors to Consider Before Investing in Dogecoin
Cryptocurrency trading is complex and can be overwhelming to new traders. This is because digital coins are highly speculative, and the prices are mainly determined by the demand and supply of coins. Before buying Dogecoin, you should consider factors such as;
Investment goals: Dogecoin may have started as a joke, but it's now a widely accepted mode of payment. You need to identify whether trading in these coins aligns with your short and long-term investment goals.
Availability: Bitcoin has a limited supply of 21 million, while litecoin's supply is 84 million. This makes them deflationary currency. The supply of Dogecoin, on the other hand, is unlimited, and it's available on multiple exchanges, which makes it available for trade.
Community support: due to its lighthearted nature, Dogecoin has a very active community, as is indicated by its dedicated Reddit page. This should let you know that it's in it for the long haul.
Celebrity endorsement: Elon Musk is responsible for propelling the price of Dogecoin and has regularly endorsed it. He's also shared a couple of doge-related memes, ultimately increasing the coin's legitimacy.
Future development: most investors buy digital coins with the hope that their value will increase in the future. Dogecoin has grown by more than 250 times since it was launched and has great value potential.
Before buying any digital coin, ensure you understand the risks associated with it to protect your investment.
Top Ways You Can Use Dogecoin After Making a Purchase
There are 4 main options you can pursue after buying Dogecoin;
Trade it: the value of Dogecoin is constantly increasing, and since January 2021, it has grown by 260 times.
Send it to another wallet through Swyftx
Hold it until its price increases, then sell it at a profit.
Spend it on stores that accept Dogecoin as a mode of payment.
Start Trading Dogecoin in Australia Today!
Expert analysts are positive that the value of Dogecoin will increase. Currently, it's one of the hot-listed cryptocurrencies and is very affordable. It has also been endorsed by celebrities, and there are no limits on the amount of Dogecoin that you can mine.
To start trading with this coin in Australia, you only need to sign up with a secure crypto exchange site, deposit funds and then buy dogecoins. Swyftx has got you covered with $20 worth of free bitcoin and a demo account for you to practice with before you start trading with real money.